Resort Maintenance Technician
Jellystone Park Chicago (JCH)
SUN OUTDOORS DESTINATIONS TEAM
What could be better than earning a living while traveling the US in your RV? Sun Outdoors' Work Camper Destinations program enables you to do just that! Combine taking part in the exciting lifestyle of RV camping with working part time as a member of our team. As an added benefit to all of the great perks associated with joining our team, working as a Destinations Team Member earns you a generously discounted site rate of only $20 per night!
Opportunities are available at our Northern resorts during summer months and at our Southern resorts in the fall and winter.  No matter what atmosphere you like, or where you want to travel, we'll have a resort you're sure to enjoy.
Learn more about the Sun Outdoors Destinations Team.
Do you enjoy working with your hands? Are you a maintenance professional who is looking for a dynamic and growing organization that will both challenge and reward you? We are looking for a Resort Maintenance Technician to provide a full range of maintenance and repair services for one of our resorts.
OVERVIEW
Resort Maintenance Technicians perform routine and preventative maintenance to maintain the physical integrity of Sun's resorts. They conduct home/building maintenance repairs and are responsible for cleanliness and upkeep of property grounds, facilities, streets, equipment, and various utility systems. Resort Maintenance Technicians provide excellent customer service to prospective and current guests and residents at all times, and may assist with site setups to ensure timely arrivals and departures of resort guests and residents.
JOB DUTIES
Complete routine maintenance and minor repairs to rental homes, facilities, and streets as needed.
Complete checklists of physical condition of resort sites prior to and after guest occupancy.
Ensure common area lawns are manicured appropriately. Regularly treat for weeds, weed whip, rake leaves, plant flowers/shrubs, spread mulch/woodchips/stones, trim shrubs and hedges, cut and remove tree limbs damaged by adverse weather conditions, and perform other lawn care services as necessary.
Ensure resort is presentable and inviting at all times, and that it adheres to Sun's curb appeal standards.
Ensure trash/debris is picked up daily from common areas and streets on a daily basis. Empty common area trash containers as needed.
Clean resort amenities which may include clubhouses, tennis courts, pickle ball courts, resort offices, restrooms, laundry areas, bath houses, and maintenance garage.
Maintain vacant sites, including strap-downs and removal of trash and debris.
Assist manager with supervision of service contractors.
Inspect irrigation system regularly to ensure it is working properly, repairs as necessary.
Inspect playground area and equipment, pool/spa area, and other recreational amenities to ensure everything is in good condition, making minor repairs as needed.
Ensure all resort streets and public access routes are free of hazards.
Maintain resort pool(s), test chemical levels, and adjust appropriately, where applicable.
Maintain resort vehicles and equipment.
Follow safety procedures while performing duties, including safely operating vehicles when moving from site to site and picking up supplies.
Other duties and special projects as assigned.
REQUIREMENTS
High School Education (some HS education required)
Previous maintenance experience in a campground or RV resort, preferred
Demonstrated knowledge of and broad experience in general maintenance techniques and repair work
Ability to endure seasonal temperatures as working conditions require constant outdoor work
Valid driver's license
General knowledge of janitorial work, plumbing and grounds maintenance
Proficient skills in operating various hand tools, power equipment, and commercial machinery
Ability to provide legible written reports
Must be able to lift at least 50 pounds
Basic computer proficiency, including the ability to use email and internet
Availability to respond to resort needs during non-business hours while on-call



 
 
AS A DESTINATIONS TEAM MEMBER, YOU WILL
Receive a welcome kit with detailed information about being a Sun Outdoors Destinations Team Work Camper
Earn the most competitive pay in the Work Camper industry with highly competitive pay rates
Take part in exciting activities and events
Enjoy heavily discounted site fees
Help our team offer an outstanding array of amenities, wonderful planned events, spacious social facilities and dedicated on-site customer service focused on maximizing the enjoyment our guests' visits
Receive discounts at all Sun Outdoors locations
Earn and have the ability to take paid sick leave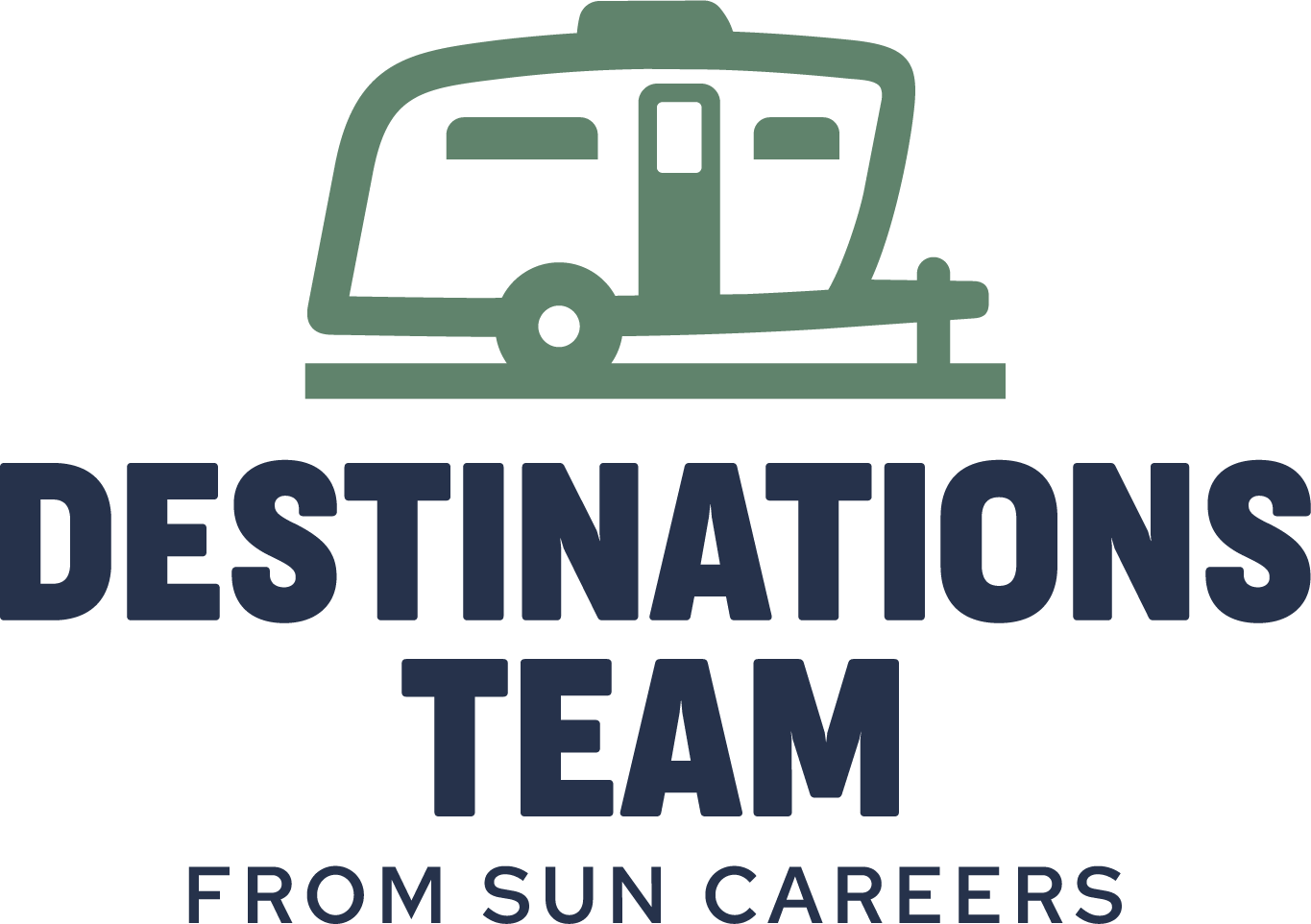 ACCESSIBILITY ASSISTANCE
If you are an individual with a disability and need assistance completing an online application, please contact us at (844) SUN-4343. Alternatively, an email may be sent to careers@suncommunities.com. "Applicant Accommodation" should be included in the subject line of the email.
Please note that this phone number and email address are only for those individuals who would like to request an accommodation to apply for a job.



Job Segment: Agribusiness, Agricultural, Agronomy, Agriculture, Part Time